1991 Oldsmobile Bravada Turbo
---
This Oldsmobile Will Not Be
Discontinued !
This is the truck GM
should have built!
UPDATE: 12.04 @ 112.6 mph
23 psi Boost, 21 degrees Timing.
Click here for a video of a 13.21 pass!~3mb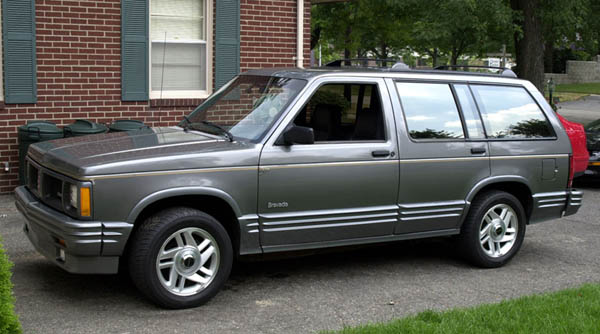 Had to drop it, TOO FAST! ~ 94' Z28 Wheels, 3" Lowering Blocks Cost? $30.00!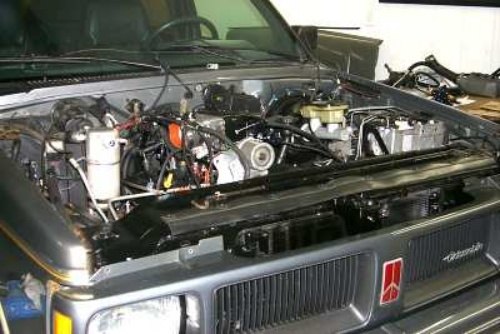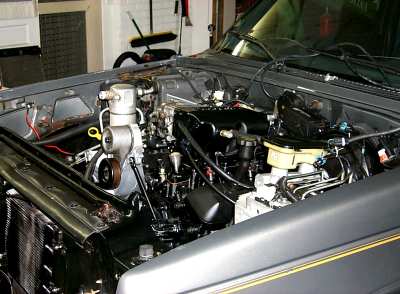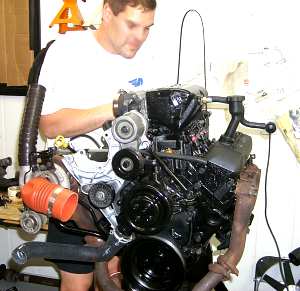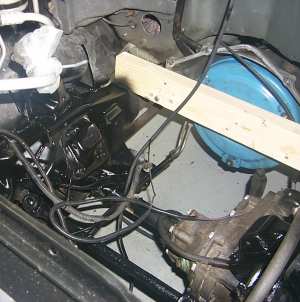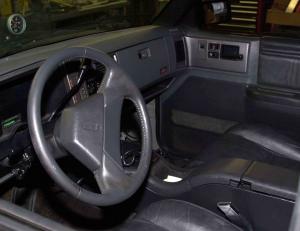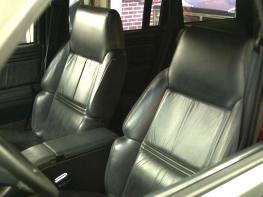 HERE'S THE BUILD

THE TRUCK
1991 Olds Bravada AWD, ABS (just like a typhoon)
Grey w/ Charcoal Leather Interior
245 50 16 Radials
Lowered 2.5" this Summer for Safety, Etc.
3.42 Gears
AM/FM CD Player
Digital Cluster w/Tach
New Suspension


THE DRIVETRAIN
700 R4 (Killer), Built by Rich Bewick in Troy, MI
5,500 rpm Governor 2,500 Stall Lockup Torque Converter
1995 L35 Engine Assembly, Complete Peformance Rebuild by
Thomson Automotive, Redford, Michigan
Early, (93) L35 camshaft .430 lift, 203 206 Duration @ .050
Eagle H-Beam Connecting Rods
TRW Forged Pistons .0055 Piston to Wall - (TOO MUCH IMHO!)
Bowtie Main Caps w/ ARP Main Studs
Ported 2.02 L35 Heads by "Birdie" (Stokes' head porter)
Ferrea Valves
ATR Aux Heat Exchanger
20G Turbo Upgrade, Stock Downpipe,
3" Exhaust, CATCO 3" Cat Walker Ultraflows in Series.
(Cat Delete at Dragstrip)
Port Matched Intake
Cleaned up Intercooler
50 lb/hr MSD Injectors
Walbro 340 Pump, HOTWIRED
De Quick Billet FP Regulator
Holley GP Wires
Conrad Cap
CR-42TS gapped at .031"
Buick Roadmaster 7 blade CLutch Fan


**PLUS: STG Ultimate Brian Green/Buckshaw assisted tuning!!**

Swap has been done to factory specifications,
including a factory Typhoon engine harness,
fuel lines, TV, Throttle Cable, Air Cleaner Assy., etc.
This is a VERY NICE TRUCK, that needs minor work.
The drivetrain installation is very professional.